Variety Pack / Hamper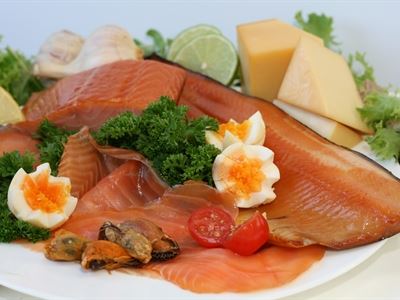 Christmas 2020 Special
Hamper A - Popular variety pack. Price £45
Each Hamper will have (depending on availability) Salmon, Trout, Cheese, Mussels, Duck, Butter and Haddock.
Hamper B - Classic. - Price £50
A side of either Cold smoked or Hot Smoked Salmon. When ordering define either hot or cold smoked Salmon.
Each side can be pcked whole or in smaller packs.
Hamper C - Luxury Hamper - Price £65
Each hamper will have
2 Packs sliced cold smoked Salmon, 2 Packs Hot smoked Salmon, 2 Fillets of Hot smoked Trout, 1 pack of smoked hand dived Scallops and 1 smoked Orkney Cheddar.
Contact us for pricing.
Order now on 01847 635 007